The 2022 NY MilkLaunch Final Pitch Event
live-streamed on August 25th at 5 p.m. ET!
A recap of this year's NY MilkLaunch Final Pitch Event.
See this year's cohort and the winning pitch of Spylt, who received a $150,000 non-dilutive grant to scale their products in NY.
Spylt offers a high-protein, low-sugar, creamy, dairy-based chocolate "Energy Drink" loaded naturally with essential nutrients like calcium, B vitamins, potassium, vitamin D, and protein.

Spylt is not only focused on high-quality ingredients but is obsessed with the environment. That's why Spylt is beautifully designed and comes in an aluminum 12 oz. can - because of its environmental benefits over plastic.

Founder Josh Mendenhall is a self-proclaimed Chocolate Milk Chugger. He has over 20 years of creative marketing experience and worked with large consumer brands like Popsockets, Northface, and Post. Josh is committed to changing the way adults think about chocolate milk.

Visit their website at https://spylt.com/
MEET THE REST OF 2022 FINALISTS
The NY MilkLaunch competition aimed to fuel demand for dairy among Gen-Z (10-23 year olds), and offered over $200,000 in total awards as well as elite mentorship to accelerate these innovative new products.
Omar and Astrid Charleus Thorpe, Founders & Owners
Too hot to bake but craving bread? Creme and Cocoa Creamery's got you covered with their "Hot Honey" cornbread...ice cream that is!

Inspired by their rich Caribbean heritage, meet the husband-and-wife duo Omar Thorpe and Astrid Charleus Thorpe whose unique take on fresh ingredients from local farms earned Crème & Cocoa Creamery a spot as a finalist in this year's NY MilkLaunch.

Omar and Astrid craft this flavor and many more (over 100!) based out of their Brooklyn Ice Cream Shop, resulting in the highest quality ice cream, sure to satisfy even the pickiest palates.
Amin and Amir Bahari, Founders & Owners

Have your cake and eat it with Elite Sweets' new low-sugar, keto-friendly donut! Pre-glazed, protein-packed, and perfect anytime, these decadent delicacies were designed with your health in mind.

Inspired by their own weight loss journey, in which they lost over 200lbs combined, twin brothers Amin and Amir Bahari have always looked for the 'healthier' option. Together they wondered what it would take to turn their favorite indulgence - Donuts - into a go-to healthy snack and The Elite Donut was born: a protein packed (10g to be exact), gluten-free, naturally sweetened donut. With a portfolio of unique, delicious and good-for-you donuts, Elite Sweets has earned a spot as a finalist in this year's NY MilkLaunch.

Decadent, creamy, eyes-rolled-back delicious, Mochidoki uses only the finest ingredients. Their ice cream wizards transform these premium ingredients into delectable flavors both classic and unique.

Hear from Mochidoki CEO Claudio LoCascio whose extensive travels and multi-cultural background inform the creation of the company's best-selling mochi ice cream flavors.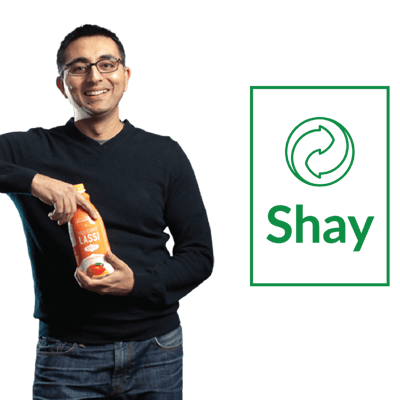 Jaidesh Sethi, Founder & President
Novel Foods is the mind behind a protein powder (74.7% protein), upcycled from cheese or Greek yogurt whey, and recovered nitrogen from dairy farm waste. The protein powder has an excellent amino acid profile and reduces the environmental impact of the dairy and yogurt industry.

Novel Foods have created a brand of protein and electrolyte mix for people on the go. The brand is called SHAY(TM). SHAY(TM) is sold as tablets in a consumer-friendly tube with a pop-top. SHAY(TM) will also be sold as a powder mix in pouches. Consumers will mix a pouch or a tablet with water to create a flavorful electrolyte and protein-enriched drink. They also plan to sell this protein powder as an industrial ingredient to companies making functional foods.

Founder Jaidesh Sethi is a food industry entrepreneur experienced in business plan development, angel investing, and startup management. He is interested in product innovation, growth, and helping other entrepreneurs get their ventures off the ground.
Kelly Williamson and Shelly Marshall, Co-Founders
True Scoops creates shelf-stable ice cream and topping mixes that make a more effortless ice cream-making experience for the home user with no ice cream maker required – add half & half, whisk, blend or churn; and freeze!

True Scoops mixes are made with simple ingredients with serious flavor. It is a TRUE scoop of premium, rich ice cream that you can make at home – with or without an ice cream maker!

Co-Founders Kelly Williamson and Shelly Marshall are obsessed with making ice cream and have 15 years of ice cream-making experience. True Scoops was created because they want to make insanely delicious, fresh ice cream without all the fuss.


THE 2022 NY MILKLAUNCH MENTORS AND JUDGES
The 6 finalists recieved $10,000 worth of support to develop their product and be enrolled in a customized mentorship program with industry leaders and experts across retail, marketing, social media, and dairy.
On August 25th, they pitched to a panel of expert judges for the right to be named the winner of NY MilkLaunch 2022 and were awarded $150,000 worth of support to accelerate their new product in the market.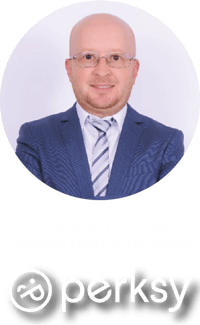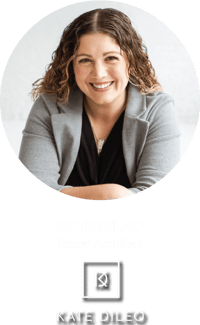 Listen to our Podcast episode with the previous finalists.
For any questions on the program, reach out to Beau Bergman at: beau@venturefuel.net