Making the Case for External Innovation
Check out these common challenges & misconceptions.
The ROI on external innovation isn't clear.

Each VentureFuel program is unique, so results vary, but 80%+ of our clients renew every year.

Here are a few reasons why:

A Fortune 500 Food & Beverage client ran a $100k startup pilot with VentureFuel. It went on to scale globally across its portfolio and is projected to deliver $148M in value over the next 10 years.
A top 5 Government Agricultural Group ran a multi-year accelerator with VentureFuel and realized a 20x ROI on the program with a 5x potential multiplier on predicted category growth.
A top 2 Global Apparel Company sought to conquest the FIFA World Cup with a $100k startup pilot via VentureFuel. +70% of fans surveyed believed this client was the official sponsor and press described them as the "clear winner" despite a top competitor's $100M+ official partnership.

We have a team that already does this.

We often hear this objection from clients that have internal teams focused on: innovation, R&D, startup partnership or strategic business development.

If you have an internal team dedicated to innovation – AWESOME! Let's work together. We are structured to be an extension of your team and amplify their efforts. We bring them external solutions that bring your strategy to life and enable you to meet your goals faster & with less risk.




We had one of the most sophisticated internal innovation teams audit what it's like to run a challenge with and without VF.

85% reduction in staff time: VF runs all meetings, creates and distributes forms and docs and manages entire sourcing and vetting process

Project completed in 50% of the time (6 months v. 3 months)

Achieved 3x the results!

Unbiased Strategic Partners: With our additional resources at your disposal, you can work faster and focus your time on stakeholder engagement and internal sell-in - rather than sorting through databases. Plus, we work for you never limited to a portfolio or any walled gardens so you get the best options.
Global Access: You can leverage our global innovation network to gain a diverse perspective from around the world. We don't just focus on Silicon Valley or any one market for that matter. Our focus is on the right startups to solve your problems.
Creative Adjacency: Our network can deliver solutions to meet your core challenges & open up opportunities in adjacent white spaces. Because we look across verticals, we find creative solutions form unlikely places to give you competitive advantages.

We subscribe to platforms that give us this data.

Nowadays it is easy to find software, platforms and databases to give you access to information about startups. Many of our clients have external subscriptions to these services. That is great! However, the data available is only as good as the analysis, insight and engagement applied to it.

Vetting: we don't just email you a list of 2000 startups. We leverage a proprietary approach to vet these startups and ensure that only the best, most applicable and commercially viable solutions reach your desk.

We are members of an industry accelerator.

There are many partners offering membership to their organizations with promise of delivering startup solutions to you.

Unbiased: At VentureFuel we don't invest in the startups that we evaluate for you. We believe that the greatest demonstration of a startup's value is its commercial application to your challenge. The recommendations that we make are independent.

External corporate innovation is THE ONLY thing VentureFuel does. We work for you. No portfolio, no bias. We have eyes on every startup. If another organization's got it, we'll find it and if it's a good fit - we'll recommend it to you.

This work isn't urgent.

We understand that it's hard to step out of the day-to-day needs of your business and we would never recommend abandoning the core. In fact, external innovation is a way to stay in front of exponential change and new opportunities without taking your eye off of the wheel.

Beyond incremental growth, you need to look at new ways of making your business better/faster/more valuable.

The world will never be slower than it is today. We live in a world of compounding acceleration. That is a tremendous advantage if you can learn how to wield it. We can help you do just that.

Why today? Look no further than these examples of other industry leaders who thought external innovation wasn't urgent:

AirBnB: Leading hotel brands thought AirBnB was too small and too weird to pay attention to. Now, AirBnB's market cap is worth more than many of these leading hotel brands COMBINED.


Netflix: Blockbuster famously decided the opportunity Netflix represented was too small to pay attention to when Netflix approached THEM seeking to partner. Since then? Blockbuster ceased operations in September of 2010. Netflix has the most scale of any streaming service.



Avoid these mistakes. Don't get caught unprepared by the disruptors reshaping your industry.

That's where we come in.

We introduced our clients to Alphonso in 2014 --> in 2021, LG Invested $80M.

We introduced our clients to IRIS.TV in 2017 --> in 2021, Intel invested $18M.

We introduced the NY Milk Industry to Slate --> now they are in 3000+ stores within 6 months and raised their Series A.

We introduced California to Sach Foods --> now in Whole Foods nationwide with features in Fast Company and the NY Times.

Let's find your next generation of growth now.
We have built 100+ innovation programs with brands such as: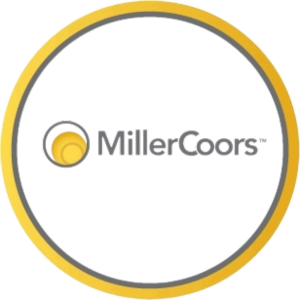 VentureFuel transformed our innovation practice from a cost center to an engine of growth.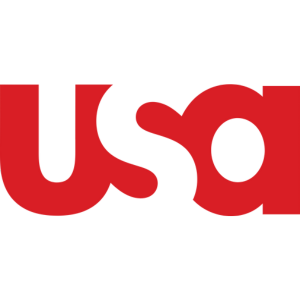 I do not have time to find these incredible companies that actually drive our business. VF knows my business, cuts through the bullshit and delivers.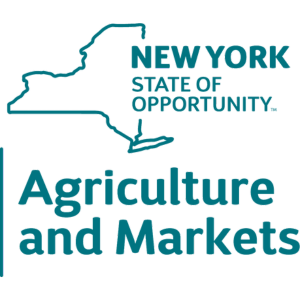 For us to grow and thrive, we must always be ready for what's next and be ready to adapt and to change to meet consumer demands. The Milk Launch competition builds on that idea, driving innovation of the next great dairy product.
— NY State Agricultural Commissioner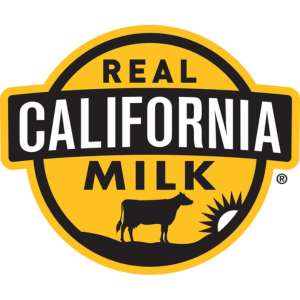 Bringing in entrepreneurs and startup, just infuses this big category of ours with life and potential.
— VP of Business Development