The Panelists in February were:
Kristin Smith, Executive Director, The Blockchain Association
Kristin runs the Blockchain Association, where she leads the crypto industry's development of a strategic roadmap for public policy. She is an experienced policy professional, with senior-level experience in both House and Senate offices as well as private sector experience advocating for companies in the telecommunications, Internet, and other tech-focused industries. Kristin holds an MBA in Finance from NYU's Stern School of Business and a graduate degree from Georgetown University.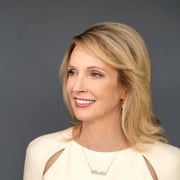 Founding Executive Director of the Blockchain Association, the most influential trade association focused on blockchain and cryptocurrency issues. Equally focused on growth – having tripled the organization's membership and doubled its budget since its 2018 founding – and results, having won the most important policy battles from introduction of the Token Taxonomy Act to development of the Digital Commodity Exchange Act to indefinitely postponing a harmful 2020 FinCEN rule-making on self-hosted wallets through an innovation combination of litigation, regulatory, and legislative strategies. The Blockchain Association is now clearly the preeminent voice on blockchain and crypto issues globally and represents a majority of all crypto investment in the United States.

Widely recognized as one of the most respected thought leaders on crypto and financial innovation policy, as reflected by inclusion on Fortune's 2020 40 Under 40 list, The Hill's 2020 Top Lobbyist list, and a 22 ranking on Cointelegraph's Top 100 Notable People in Blockchain in 2021. Frequent commentator in print and on television, with recent appearances that include CNBC, Yahoo Finance, Fox Nation, and Cheddar.

Deep Washington, D.C. policy experience gleaned from senior staff roles in both the United States Senate and the House of Representatives, with top academic credentials including an MBA in Finance from NYU Stern and a graduate degree from Georgetown University.
Nisha Desai, CEO and Founding Managing Partner, Andav Capital
Nisha Desai is CEO and Founding Managing Partner of Andav Capital, an investment firm providing strategic capital, flexible structuring, and dedicated advisory to early-stage tech-enabled companies. Under Ms. Desai's leadership, Andav Capital has invested in software and internet companies with underrepresented founders and impact-aligned value drivers, and the firm's portfolio has significantly outperformed industry benchmarks.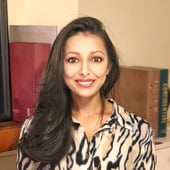 Prior to her role leading Andav Capital, Ms. Desai was a Director at Deutsche Bank, where she managed a firm-wide restructuring program pursuant to a $19.7M Consent Order, advised senior management and Board members on multi-billion-dollar investments and complex cross-border deal structures, and represented the firm in industry and regulatory discussions. Previously, Ms. Desai served as a Vice President at J.P. Morgan, where she led a global remediation program pursuant to $225M Consent Orders, advised on restructuring the investment bank under Dodd-Frank, and was seconded to the CIO-losses "London Whale" Crisis Management Taskforce, where she also supported CEO Jamie Dimon during his Congressional testimony. Earlier in her career, she worked on financial litigation and white-collar criminal actions at the law firm Wachtell, Lipton, Rosen & Katz; in consultative sales and business development at Google Inc.; and as a pre-revenue Founding Team Member ("Employee #4") at Sweetgreen, a startup now valued at $1.6B. Previously, Ms. Desai served as U.S. Congressional staff for civil rights leader Congressman John Lewis and judicial staff for a Public Defender's Office and Superior Court in Georgia.
Ms. Desai holds an M.B.A. with Distinction in Finance, Operations, and Entrepreneurship from The Wharton School at the University of Pennsylvania and a B.S. with Honors in International Politics: International Law, Organizations, & Ethics from the Walsh School of Foreign Service at Georgetown University. She has served on the boards of various companies and nonprofits and currently serves as a non-residential Fellow with the Atlantic Council, a global think tank. She is an active member of the CFA Society of New York and an advisor, judge, and mentor with Techstars, SAP, SAP.io, Microsoft, Google for Startups, Good Machine, Maryland FounderTrac, NY Fashion Tech Lab, and various startups and investment firms.
Dax Grant, CEO, Global Transform
A CEO, COO, CIO (Global 100 List), Entrepreneur, Portfolio Non-Executive Director, Keynote Speaker, Author and Philanthropist, recognized for digitizing businesses, catalysing turnarounds and utilizing courageous leadership together with technology to unlock value. Dax's accomplishments in business and technology are recognized within the Forbes Technology Council.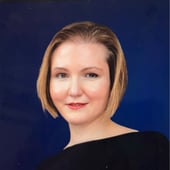 Having worked with a variety of FTSE 100, FORTUNE 500 firms and FinTechs as an executive director, business owner, advisor and Non-Executive Director, Dax is a multilingual, globally experienced technology and operations executive who provides strategic insight and catalases top quartile results.
Specialized in embedding technology and operations functions in complex, growth and incubation environments together with accelerating digital delivery. Passionate about service excellence through leveraging digital technology placing the customer at the heart of the experience. A proven development of local and international partnerships and growth acceleration. Extensive expertise in technology-based service businesses within fintech, cards, payments, commercial and digital banking together with the charitable sector (including UNICEF, Macmillan and partnership with Cranfield Trust). Known for catalysing delivery through a collaborative approach translating business strategy into decisive operational delivery.
Listed in the Global CIO 100, Dax holds extensive Board experience: Executive and Commercial Boards, Regulatory and Compliance Committees within Fortune 500, FTSE, not for profit organizations. Non Executive / Board Advisor with business incubation and growth expertise - Global Business Intelligence, Advisory Board, Royal Latin 600 Campaign Board, and Cranfield Trust
Cranfield Business School MBA, Associate London Institute of Banking and Finance, Chartered Banker (ACIB), MA (Cantab) in Economics, Cambridge. European Mentoring and Coaching Council, EQA Award. Fellow, Royal Society of Arts.
Dax has the real-life 'know how' to digitize businesses, catalyse performance and utilize technology to unlock value. Dax helps global and international businesses attain top quartile performance, societal impact and staff advocacy impacting the world in a positive way for shareholders. regulators and society though purpose beyond profit values.
We build

innovation programs

for established companies.
Founded in 2014, VentureFuel is an independent innovation consultancy based out of New York City. We build and accelerate innovation programs for industry leaders by unlocking the power of what we call "external innovation" via startup collaborations. Our programs focus on changing the behaviors and beliefs necessary to unlock new sources of growth.