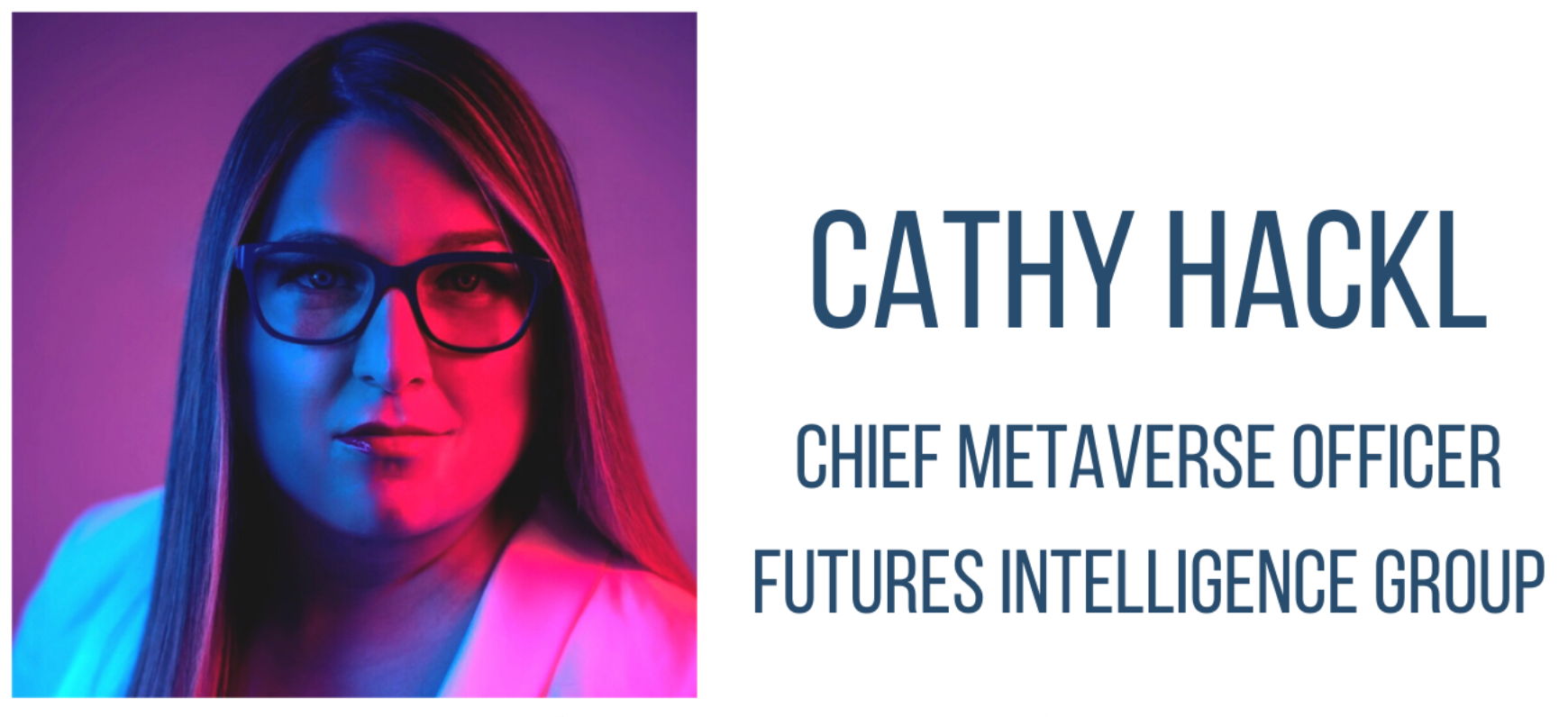 Cathy Hackl is a leading tech futurist and globally recognized business leader with deep expertise in augmented reality (AR), virtual reality (VR), spatial computing, & the metaverse. She is one of LinkedIn's top technology voices (the highest honor on the platform) and a champion for diversity in tech.
Hackl has worked with some of the biggest names in tech including Amazon Web Services (AWS), Magic Leap, and HTC VIVE. She leads the Futures Intelligence Group & Future Metaverse Labs, an emerging technology consulting firm and lab that helps brands through strategic foresight and next-gen actionable strategies, helping brands and businesses enter the metaverse via virtual goods, virtual worlds, AR VR, and gaming.
BigThink named Cathy one of the top 10 most influential women in tech in 2020 and she's been called the CEO's business guide to the metaverse. Cathy was included in the 2021 prestigious Thinkers50 Radar list of the 30 management thinkers most likely to shape the future of how organizations are managed and led. She's a Limited Partner at the WXR Fund, which invests in female-led early-stage startups focused on the next phase of the internet and AI.
She is a sought-after keynote speaker and author. She has spoken at CES, SXSW, Comic-Con, Adobe Summit, Harvard Business School. Facebook, Twitter, Aspen Institute, In-Q-Tel, US Navy, SDA Bocconi, IE, Singularity University, and many other places
Cathy is a professionally trained futurist and uses strategic foresight and futures intelligence to harness weak signals and today's emerging trends and help companies and brands future-proof their long-term strategic planning.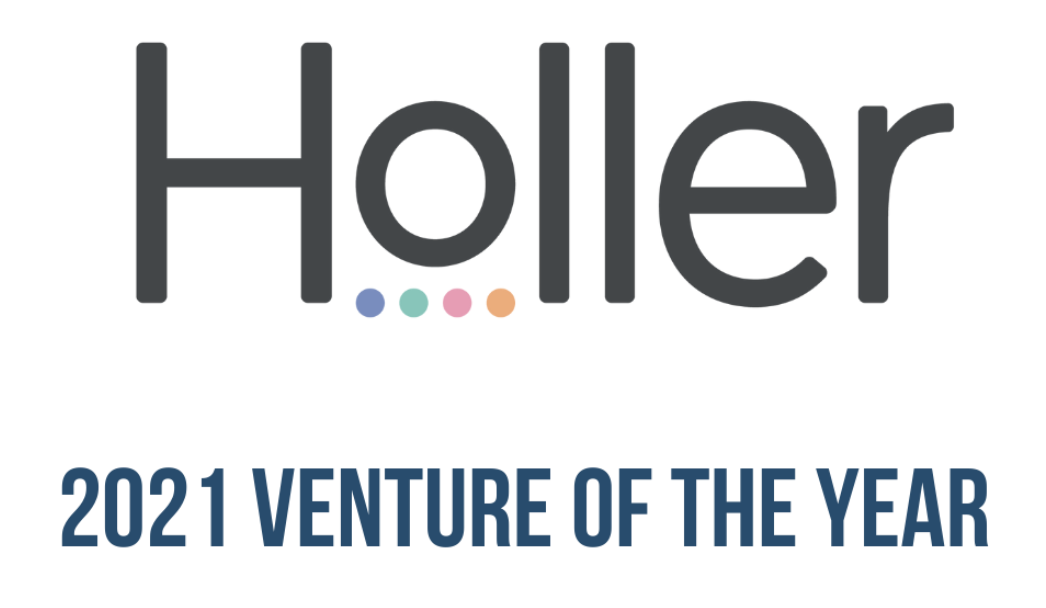 Holler is a tech company, but they're anything but typical. They're real people who know that communicating between screens is convenient, yet complicated. Because let's be honest -- sometimes words on a screen just don't cut it.
‍
They're here to make your texts, posts, payments, and DMs more expressive. How? By suggesting the most relevant content (think animated Stickers and fun GIFs) right when you need it the most in chat. Not to mention, they're doing all of this with your privacy top-of-mind (they'll explain more about that below)..
‍
Holler is integrated into top messaging apps and keyboards, helping millions of people have more meaningful conversations every day, everywhere.
‍
So, if you need a better way to express yourself, just Holler.
Featured: Travis Montaque
Founder & CEO of Holler
Travis Montaque is the CEO and Founder of Holler, a messaging technology company igniting emotional expression in digital conversations. Travis is also the CEO and Co-Founder of Group Black, the home for Black-owned media properties. As an industry leader laser-focused on nextgen tech, media, enhanced digital communication, and DEI, Travis has been recognized in Forbes 30 Under 30, Entrepreneur Magazine's Most Daring Entrepreneurs, CSQ NextGen 10, and led Holler to place on Fast Company's 2020 Most Innovative Companies List. Learn more about Travis at montaque.com.
We build

innovation programs

for established companies.
Founded in 2014,
VentureFuel
is an independent innovation consultancy based out of New York City. We build and accelerate innovation programs for industry leaders by unlocking the power of what we call "external innovation" via startup collaborations. Our programs focus on changing the behaviors and beliefs necessary to unlock new sources of growth.